Saturday December 9, 2023
Finances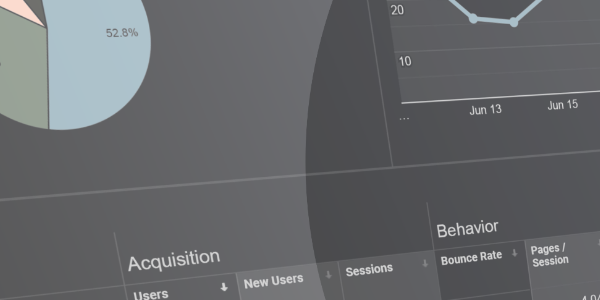 Aflac Posts Third Quarter Earnings
Aflac Incorporated (AFL) released its latest quarterly earnings on Monday, October 31. Despite the supplemental insurer beating revenue expectations, its shares fell 2% following the release.

The company reported revenue of $4.8 billion, down 8% from $5.2 billion during the same quarter last year. Revenue was slightly ahead of analysts' expectations of $4.56 billion.

"We continue to generate strong investment results while remaining in a defensive position as we monitor evolving economic conditions," said Aflac CEO, Daniel P. Amos, in a company letter. "The company generated solid earnings for the first nine months, despite the weakening yen. Pandemic conditions in Japan and the U.S. continued to move toward normalcy, contributing to positive sales growth in both segments in the third quarter and momentum into the fourth quarter."

Aflac posted net income of $1.6 billion or $2.53 per adjusted share for the third quarter. This compares to $888 million or $1.32 per adjusted share during the same time last year and exceeded analysts' estimates of $1.22 per share.

For the quarter, total new annualized premium sales increased 10.2% to $100 million, reflecting the launch of a new cancer product. Converted from yen into the dollar, Aflac Japan's net earned premiums decreased 23.6% to $2.2 billion in the third quarter. In the third quarter, Aflac U.S. reported net earned premiums declined 1.3% to $1.4 billion in the third quarter, the change was driven by lower year-to-date persistency. Aflac U.S. sales increased to $334 million, up 11.8% in the quarter, showing improvement in investment growth initiatives and productivity gains.

Aflac (AFL) shares ended the week at $67.18, up 3.7% for the week.


Airbnb Releases Earnings

Airbnb, Inc. (ABNB) released its third quarter earnings on Tuesday, November 1. The company's stock dropped 7% in after-hours trading despite reporting record earnings for the quarter.

The company's revenue for the third quarter was $2.88 billion. This was up 29% from $2.24 billion during the same quarter last year and just above analysts' forecast of $2.85 billion.

"What our Q3 results demonstrate is that Airbnb continues to drive growth and profitability at scale," said Airbnb's CEO, Brian Chesky in a shareholder's call. "And regardless of continued macro uncertainties, we believe that we're well-positioned for the road ahead."

Airbnb reported net income of $1.21 billion during the quarter or $1.79 per adjusted share. This was up from $834 million or $1.22 per share, last year at this time.

The San Francisco-based company serves as an online platform for vacation rentals and lodging. The company's business is rebounding from Covid-19 as more customers work remotely and travel restrictions are lifted. Airbnb's Nights and Experiences Booked category brought in $99.7 million during the quarter, a 25% rise from the same quarter in 2021. Airbnb's gross bookings value was $15.6 billion, a 31% increase from last year. Stays of 28 days or more made up 20% of bookings in the quarter, flat from the same period a year earlier.

Airbnb, Inc. (ABNB) shares ended the week at $96.09, down 15% for the week.


CVS Posts Quarterly Report

CVS Health Corporation (CVS) reported quarterly earnings on Wednesday, November 2. The drug store company reported increased revenue for the quarter.

Revenue for the quarter came in at $81.2 billion, up 10% from $73.8 billion at this time last year. This surpassed analysts' expected revenue of $76.8 billon.

"We delivered another outstanding quarter, and have raised full-year guidance as a result," said CVS Health CEO, Karen S. Lynch. "We continue to execute on our strategy with a focus on expanding capabilities in health care delivery, and the announced acquisition of Signify Health will further strengthen our engagement with consumers."

The company reported a net loss of $3.4 billion or $2.60 per adjusted share. This is down from net income of $1.6 billion, or $1.20 per adjusted share, reported at this time last year.

During the quarter, the company incurred a $5.2 billion loss to cover the settlement of nationwide opioid claims. CVS's Health Care Benefits segment grew 10% to $22.5 billion compared to one year ago. Medical membership increased 590,000 members to 24.3 million. Pharmacy Services revenue rose by 11% to $43.2 billion compared to a year ago. CVS expects to earn between $8.55 to $8.65 per share in 2022. This is an increase from former guidance indicating earnings between $8.40 to $8.60 per share.

CVS Health Corporation (CVS) shares ended the week at $99.56, up 6.2% for the week.

The Dow started the week of 10/31 at 32,754 and closed at 32,403 on 11/4. The S&P 500 started the week at 3,762 and closed at 3,771. The NASDAQ started the week at 11,028 and closed at 10,475.
Treasury Yields Increase Slightly
U.S. Treasury yields varied early in the week as markets waited for the latest news on interest rates from the Federal Reserve. Yields increased following the Fed's announced increase.

On Wednesday, the Fed approved a 0.75% increase in the federal funds rate. This is the sixth interest rate increase this year, bringing its benchmark rate from nearly zero to a range of 3.75% to 4%.

"We are now 18 months into this episode of high inflation, and we do not have a clearly identified, scientific way of understanding at what point inflation becomes entrenched," said Federal Reserve Chair, Jerome Powell. "The thing we need to do, from a risk-management standpoint, is use our tools forcefully but thoughtfully and get inflation under control."

The benchmark 10-year Treasury note yield opened the week of October 31 at 4.02% and traded as low as 3.98% on Wednesday. The 30-year Treasury bond opened the week at 4.15% and traded as low as 3.26% on Wednesday.

On Thursday, the U.S. Department of Labor reported that initial claims for unemployment decreased 1,000 to 217,000 for the week ending October 29. Continuing unemployment claims increased 47,000, reaching 1.49 million.

"We are beginning to see more job cut activity in the fourth quarter, historically when the bulk of cuts occur, as companies finalize budgets and plans," said senior vice president at Challenger, Gray & Christmas, Andrew Challenger. "Many companies are anticipating a downturn, and with a still-tight labor market and the Fed's rate hikes, more cuts will be on the way as we enter 2023."

The 10-year Treasury note yield finished the week of 11/4 at 4.16%, while the 30-year Treasury note yield finished the week at 4.25%.

Mortgage Rates Edge Lower
Freddie Mac released its latest Primary Mortgage Market Survey on Thursday, November 3. Mortgage rates dropped slightly from the prior week.

This week, the 30-year fixed rate mortgage averaged 6.95%, down from last week's average of 7.08%. Last year at this time, the 30-year fixed rate mortgage averaged 3.09%.

The 15-year fixed rate mortgage averaged 6.29% this week, down from 6.36% last week. During the same week last year, the 15-year fixed rate mortgage averaged 2.35%.

"Mortgage rates continue to hover around 7%, as the dynamics of a once-hot housing market have faded considerably," said Freddie Mac's Chief Economist, Sam Khater. "Unsure buyers navigating an unpredictable landscape keeps demand declining while other potential buyers remain sidelined from an affordability standpoint. Yesterday's interest rate hike by the Federal Reserve will certainly inject additional lead into the heels of the housing market."

Based on published national averages, the savings rate was 0.21% as of 10/17. The one-year CD averaged 0.71%.
Published November 4, 2022
Previous Articles
Alphabet Posts Third Quarter Earnings
Johnson & Johnson Releases Earnings Report
Acuity Brands Posts Earnings Reports